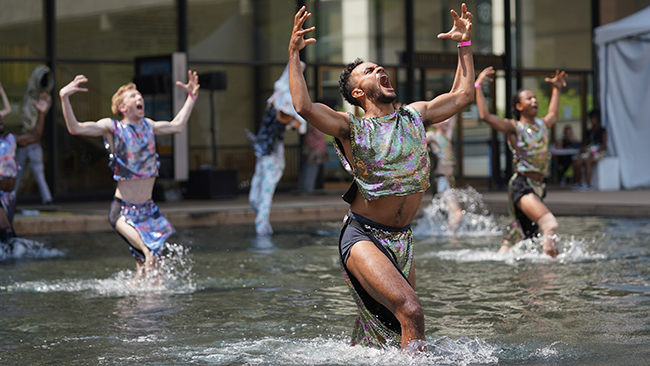 Visitors are strongly encouraged to join standby line, every night through Friday. We will begin allowing standby guests in the space at 6:55 pm; show starts at 7:00 pm. The unmissable live performance of
You Are Here
brings together dance, song, and reflection of the past year from members of the Lincoln Center family and awe-inspiring New Yorkers.
Learn More »
In-person & Online Events
Today
Wednesday, July 28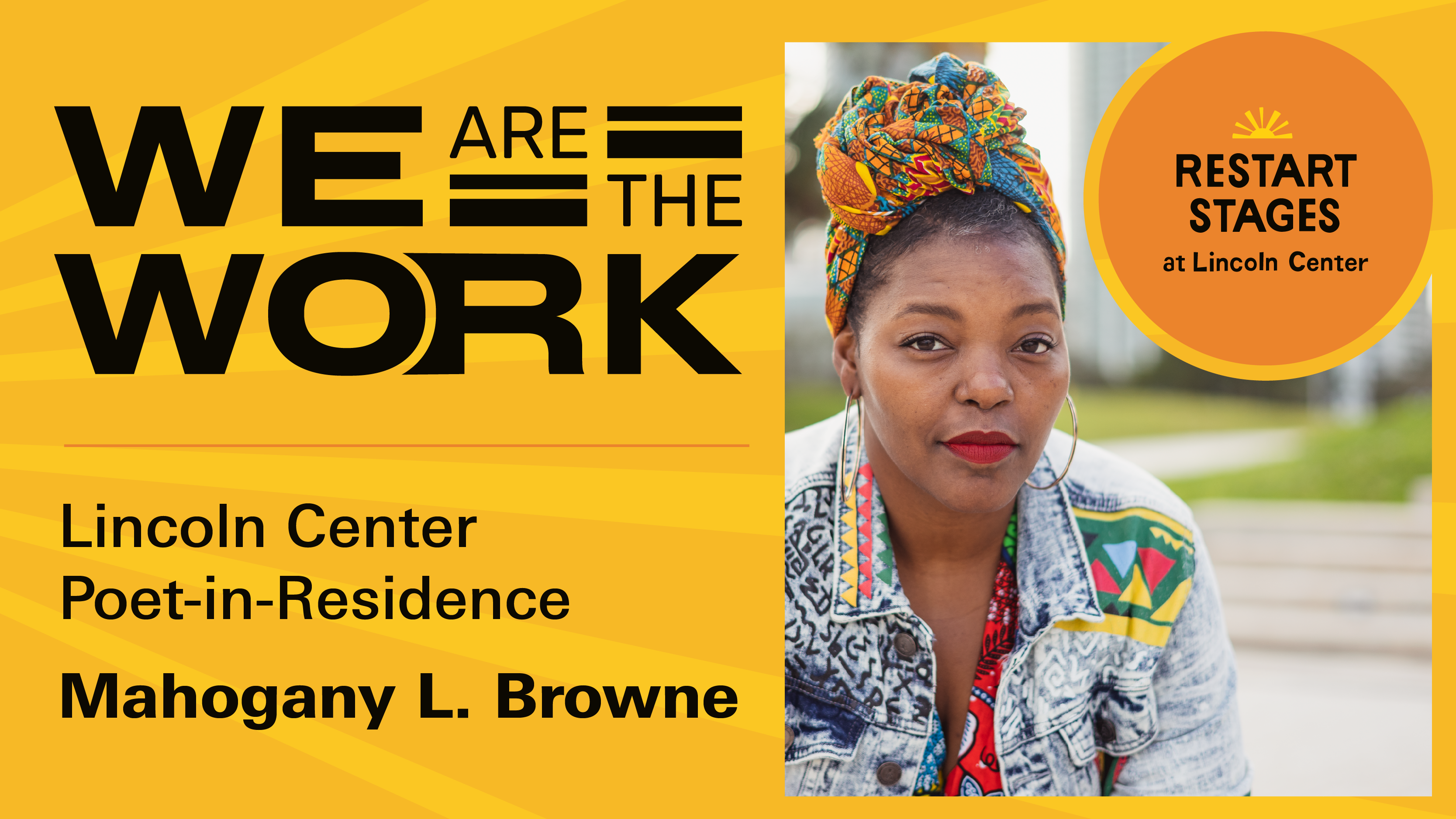 The schedule is packed with eight back-to-back book readings for kids, games and crafts, baby movement classes, a live DJ set, and Drag Queen story hour and photo op with Cholula Lemon. Open to the general public.
Learn More »
Join us through July 30 for a public sculpture, sound, and live performance installation conceived by Andrea Miller. You Are Here takes on the processing of the past year, coming together to share story, dance, song, and reflections from members within the Lincoln Center family. Earlier in July, visitors first experienced the work as a sculpture and sound installation. Now, the stories of the participants have transformed into live performances through July 30. Guests are strongly encouraged to join standby line each night. Learn More »
As part of our mission to champion inclusive excellence in the arts and provide access to the arts for the widest possible audience, we shine a light on the work of Disabled artists with in-person performances as part of Restart Stages at Lincoln Center, as well as virtual events that allow for increased accessibility for audiences with disabilities. Learn More »
Bring the family to fun-filled—and sun-filled!—outdoor programming and activities for young audiences and the young at heart. From ticketed performances to pop-up workshops and events on The GREEN, and an open-air reading room, Restart Stages will keep your kids busy and engaged all summer long. Learn More »